Henry has, without a doubt, the greatest company motto of any company in the world.
Made In America, Or Not Made At All.
If one chooses to read the history of firearms in the United State, perhaps with a book such as Gun Barons: The Weapons That Transormed America and the Men Who Invented Them you will no doubt learn about Benjamin Tyler Henry.
Mr. Henry was an American gunsmith and the inventor of the Henry Rifle, the first reliable lever-action repeating rifle. Henry patented the rifle design in 1860.
The original Henry Repeating Rifle went on to be an extremely important weapon during the Civil War. Following the war it was frequently used as Americans moved West and confronted new challenges along the way.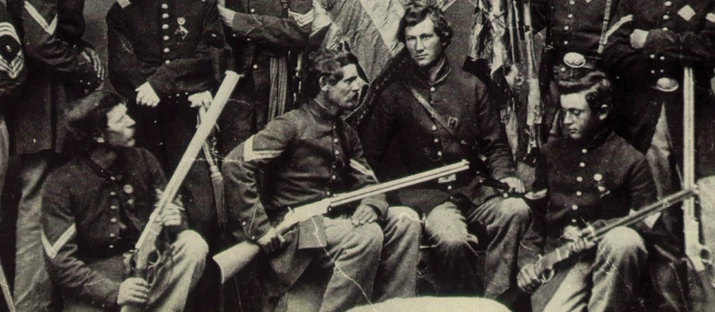 Henry was founded in 1996 by Louis Imperato and his son Anthony. Although there is no lineage back to Benjamin Tyler Henry, the company was named to honor the inventor of the original repeating rifle.
Today, Henry produces their American Made rifles and shotguns from their factories in Rice Lake, Wisconsin and Bayonne, New Jersey. More than 550 American workers are employed by Henry to meet production demands.
The Golden Boy Rifle is frequently cited as a rifle everyone should own. Any firearms collector or admirer will have one in their safe. If not, it will certainly be on their wish list.
There is a large number of options to choose from when shopping for your American Made Henry rifle or shotgun.

Perhaps one of the most interesting rifles being offered by Henry is The New Original Henry.
This rifle is built to the specs of the original 1860 repeating rifle. An amazing collectors piece or even for trips to the range if you are so inclined!
When purchasing a beautiful American Made Henry firearm, you will be getting the support of a company that stands behind their products.
Straight from the mouth of current founder and CEO Anthony Imperato:
Henry owners have my personal guarantee to make certain that they are 100% satisfied with their purchase of our rifles. If you are going to spend your money on a Henry, I can assure you that we will do whatever it takes to make sure that you are happy that you bought a Henry.
For some additional history take a look:
You can also learn more about the lever action rifle: America's Rifle - The Iconic Lever-Action
If you need any more reason to love Henry check out their Guns For Great Causes where they make significant donations for various causes. Raising impressive amounts of money to assist young people with battles. Well done.
If you would like to find a hand-crafted American Made pistol to go along with your Henry Rifle, be sure to check our feature on Jesse James Firearms. If you need a holster for that pistol, check out We The People Holsters.