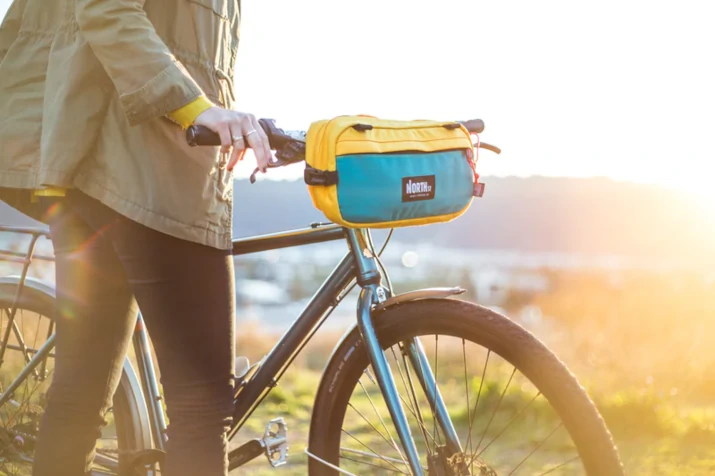 North St Bags uses recycled bottles to create highly water resistant bicycle panniers and bags that come with a lifetime warranty.
And they are Made in America. Portland, OR to be exact.
All North St. packs are designed, cut, and sewn in Portland, OR by our rad crew of makers.
You'll find a full list of bicycle bags as well as everyday bags and accessories.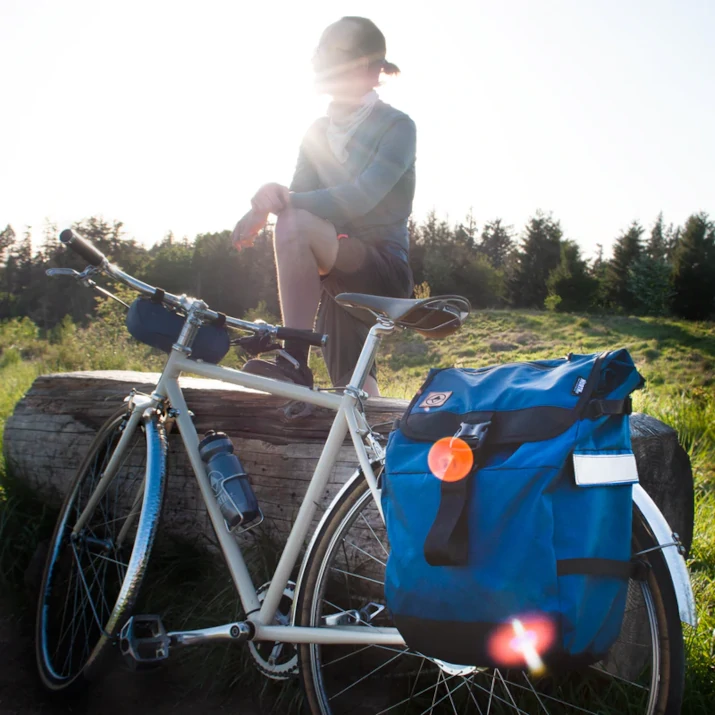 We like the Pioneer 8 Hip Pack and the backpack panniers that allow you to use them both on the bike and off.
North St Bags also keeps an active bag blog where you'll find some helpful and useful information.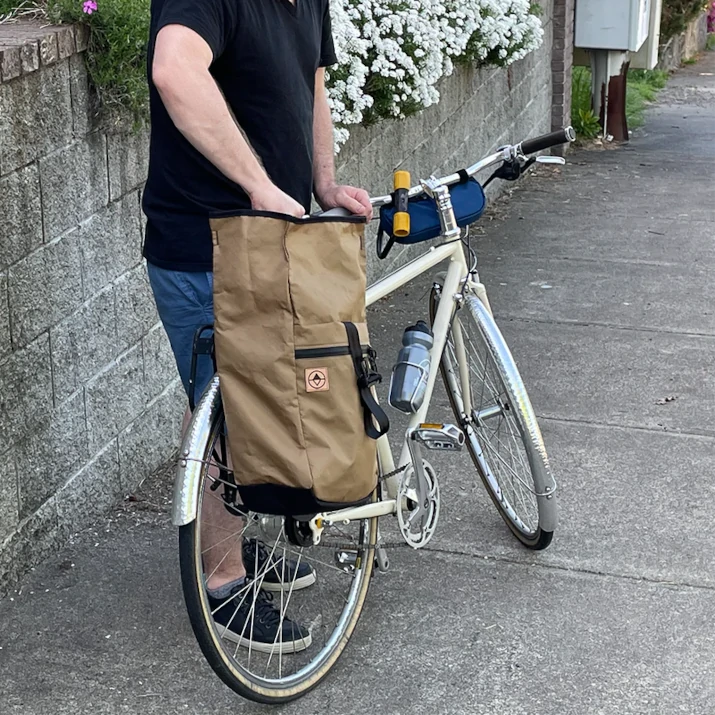 Being committed to producing quality products here in US is something they take to heart:
Made in House is more than a byline. It's a way of life for small business in the US.
Whether you are a world traveler or just someone who commutes on your bike each day, you'll find bags and accessories to make that process a bit smoother at North St Bags.