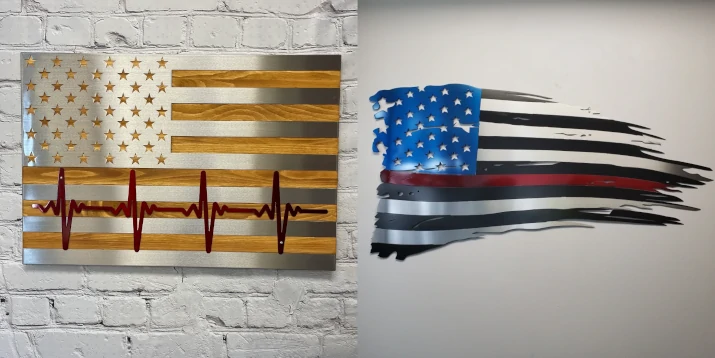 Metal Art of Wisconsin is a father/son company that was started accidentally after sharing some work they had created.
Metal Art of Wisconsin was started ACCIDENTALLY from a Father and Son project in a 2-car garage in Manitowoc, Wisconsin. Shane and Justis Henderson started making patriotic metal art, started an Instagram page in 2013…..and overnight…. @METAL_ART_OF_WISCONSIN was born.
Looking for a beautiful metal flag piece for your wall? Perhaps a stealth bar concealment cabinet for a special room in your home?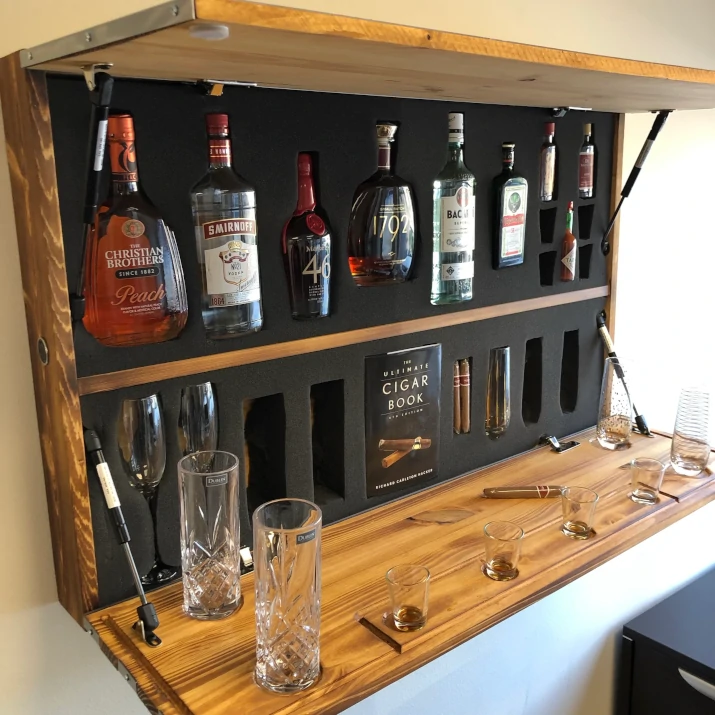 You can also find butcher block hardwood flags as well as faith and religious pieces of art.
To learn more about them, you can read their story here.
It's always great to see a family-run company be successful. Especially one that is making quality products here in America.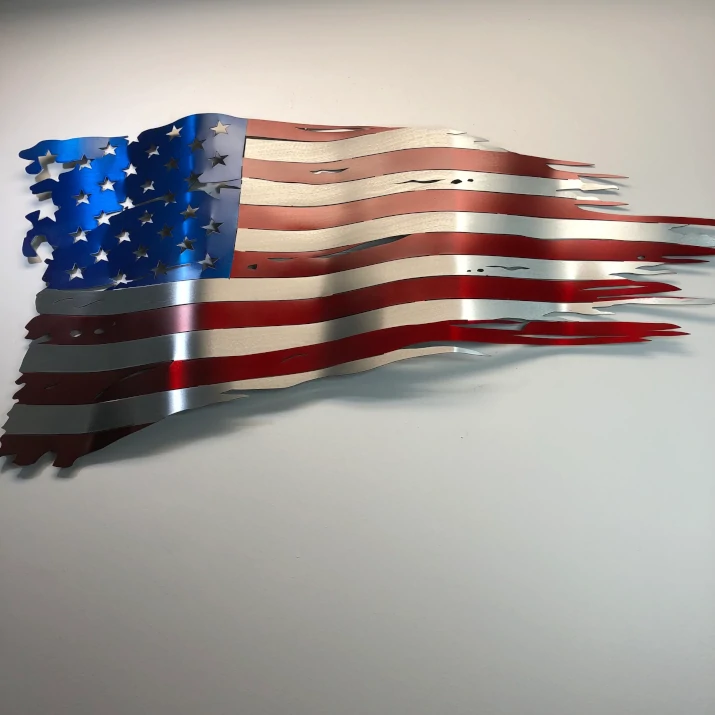 Find a full list of the available products here.
Metal Art of Wisconsin supports American Veterans, current and past military and service members as well as law enforcement, firefighters, EMT's, doctors, nurses and families of the fallen with their Flags For Fortitude program.
Learn how to recommend someone and learn more about the program here.