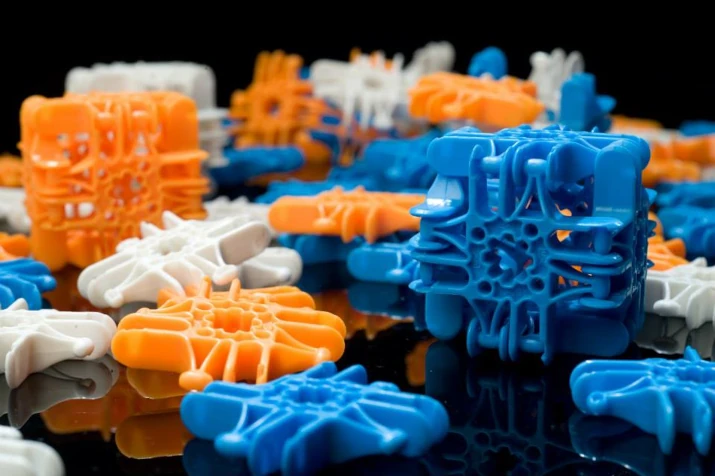 We can't think of anything more important than giving kids the ability to explore and learn. Providing our future leaders with great tools to help them learn to think and build should be a top priority for everyone.
Lux Blox is an American company producing STEM toys that help kids learn and grow.
Lux is called "the principled block" because we designed Lux to give the user nature's own design principles. Lux are structural atoms and will naturally guide the builder into the amazing world of nature's creative mind. Lux is literally a user interface with nature at the structural level, which is super cool, and that is why so many different kinds of people of all ages and backgrounds love playing with Lux.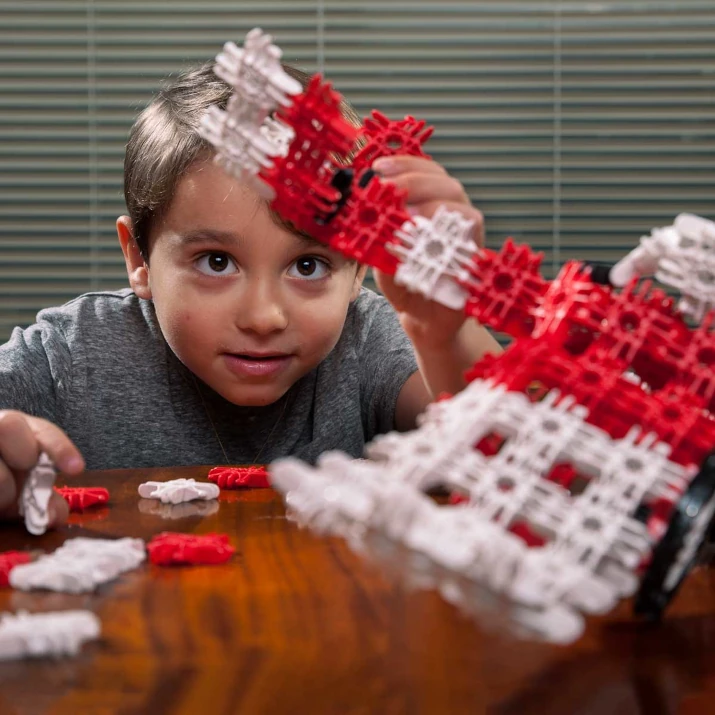 The company is fun by a wife-and-husband team with backgrounds in art, engineering and education.
They set out to create products that would 'stand on the shoulders' of products that had existed for years.
2012 was a watershed year for us - we began our journey to design a toy that would 'stand upon the shoulders' of the usual suspects. Yeah, building static structures is very cool, but life forms need to also bend, fold, squish, and move – and that was our challenge. Enlisting the help of a 15-year-old German immigrant boy as our AutoCAD draftsman, and an army of neighborhood kids as product testers, we commenced three years of prototyping. Lots of late nights, early mornings, pots of coffee, hundreds of concepts, thousands of samples – and several 3-D printers that were eternally cranking out our latest refinement. A few arguments along the way, too, (understatement!) but always a team effort, and always a goal in mind. In 2015 we 'crossed our fingers' and launched Lux Blox, and since then have kept it a 100 percent "Made in America" learning toy.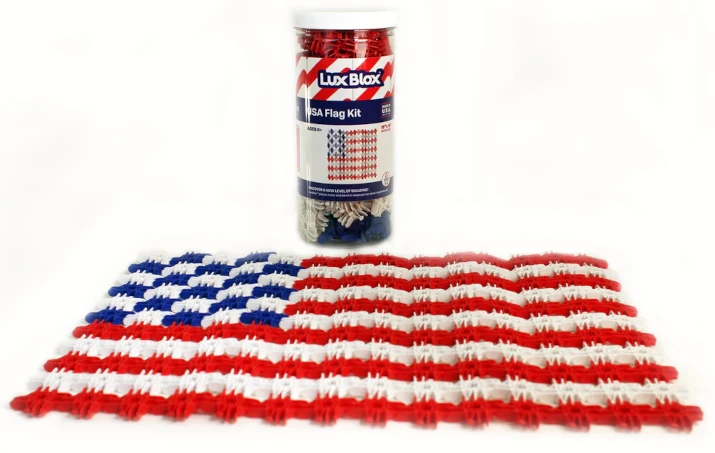 They have succeeded in creating a full suite of items that any kid would love to work with.
Everything from Fidget Flexers to the STEAM Acceslerator Introductory Set.
Perhaps our favorite: the USA Flag Kit.
Lux Blox has also taken the time to create resources for educators as well. You'll find lesson plans and videos to help guide instruction.
There are even instructional videos to help you and your kids get started with specific Lux Blox sets!
Awesome American Made STEM toys for kids. We give Lux Blox and A+!