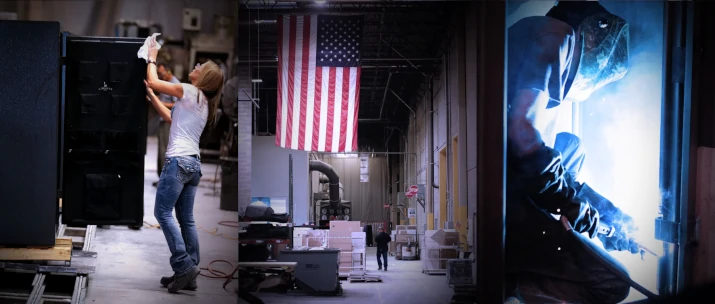 The United States is unique as far as countries go. We have rights that many others do not have. One of those rights is supported by the 2nd Amendment. The right to bear arms.
We support all of our Constitutional Rights and we think you should as well. If you do this by being a firearms owner, we think you should also do some research on safe storage of these items. Perhaps take a look at Liberty Safe.
Liberty Safe produces a full line of incredibly high quality gun safes.
These safes not only keep your firearms secure and out of reach from those who should not have them, but they also provide incredible protection against fire. The base Centurion offers 40 minutes of safety in a fire up to 1200 degrees.
The very high end Presidential offers that same fire protection for up to 2 1/2 hours!
You have needs that go beyond what a safe offers? Check out their Vault Door! This can be added to your 'safe room' at home, giving you over 600 pounds of protection and the ability to secure an entire room.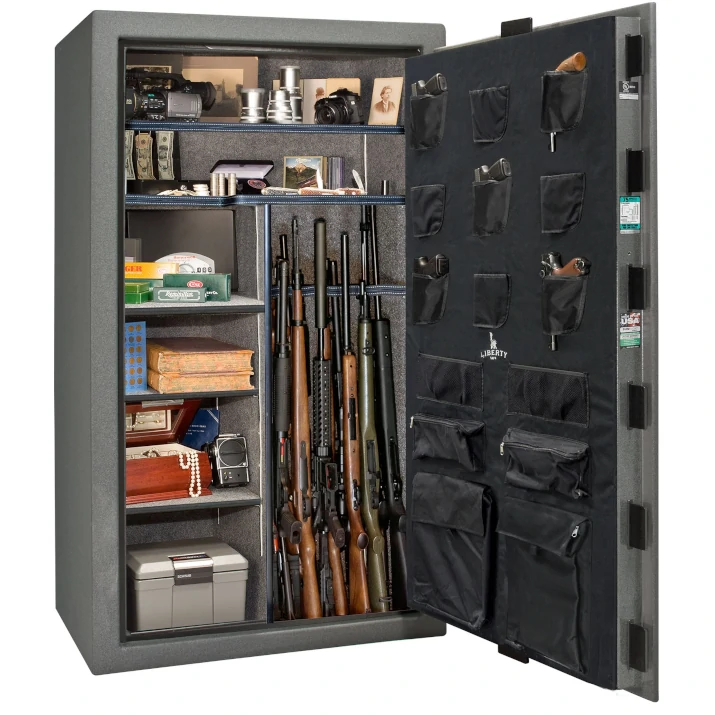 Liberty Safe is very much about producing their products in the United States and employing American workers:
Here at Liberty Safe, we employ 350 American workers who build safes with American-made steel.
They even offer a take on the economics of buying American:
If every American spent $64 a year more on American-made products, we'd create 200,000 new jobs.
We like their thinking.
If you have firearms you should do your best to secure your investment. We think a safe from Liberty Safe is a great way to do that.